QT Embedded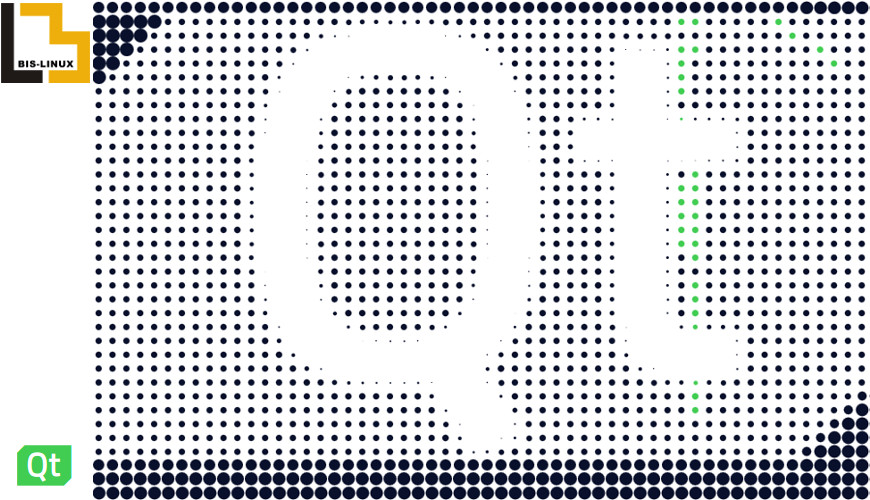 Qt to framework do tworzenia aplikacji bazujący na C++ (graficznych i nie tylko). Wspiera również tworzenie responsywnych interfejsów graficznych przy pomocy narzędzi skryptowych - QML.
Ułatwia wiele aspektów tworzenia oprogramowania. Zawiera wiele APIs i narzędzi pomocniczych.
Szkolenie oparte jest na praktycznych doświadczeniach przy tworzeniu aplikacji interfejsu użytkownika dla urządzeń automatyki (HMI), użytkowych (multimedia), laboratoryjnych i medycznych. Działających w środowisku Linux Embedded.
Czas trwania

4-dni (32h)
Program szkolenia
Podczas ćwiczeń praktycznych używana jest najnowsza wersja biblioteki QT 5.8. Omawiane i prezentowane są również funkcje starszych wersji: 4.x.
Część 1 (16h)
Podstawy of Qt: komponenty, biblioteki, wersje, licencje,
Integracja Qt z Yocto Project
Tworzenie aplikacji - podstawy
Narzędzia Qt: qmake, moc, uic, etc.
Kross-kompilacja Qt: Qt Embedded, introduction, embedded setup,
Konfiguracja środowiska pracy: Qt Creator, Eclipse, informacje praktyczne dla developerów.
Fonty, QVFb, VNC and other tools
Programowanie obiektowe w Qt: common features of Qt's object models, object communication using signals and slots, signal and slot variations, handling events in Qt
Podsawowe klasy: string handling, item container, file handling, variants, XML handling
Widgety: common widgets, layout management, guidelines for custom widgets
Rysowanie i Style: painting on widgets, color handling, painting operations, style sheets, layout
Tworzenie Aplikacji: main windows, settings, resources, translation for developers, deploying Qt applications
Okna dialogowe i Designer: dialogs, common dialogs, Qt Designer
Qt Embedded: display management, pointer handling, key handling, window decoration, feature configuration, performance tuning
IPC (komunikacja między procesami): running processes and threads, shared memory with Qt, QtDBus - Qt bindings to D-Bus
Po tej części
After completing this part, participants are ready to choose, plan and deploy QT in both: GUI and headless applications. Knowledge gained is applied to PC application development and embedded project.
Część 2 (16h)
Model/Widok i inne wzorce projektowe w Qt: MVC, Item Widgets, Model/View Concept, Custom Models, Item Views, abstract state machine
Skrypty: Qt Script, Debugging Scripts
QML - creating modern responsive GUIs
Współbieżność: multithreading - concepts and implementation, QtConcurrent, advanced concepts
Multitouch - interfejsy dotykowe, interakcja z użytkownikiem: starting Multitouch, touch Events
Grafika: GraphicsView classes, transformations and coordinate systems, creating custom items, animation
OpenGL ES (2) - integracja w Qt.
Qt Multimedia i sposoby implementacji przetwarzania multimediów (GStreamer)
Programowanie sieciowe w Qt,
Renderowanie HTML: Qt WebEngine (starsze klasy: QWebKit and QWebView).
QSettings - przechowywanie ustawień aplikacji
Debugowanie Qt w systemie Linux.
Tłumaczenia, obsługa wielu języków
Embedded Linux - Debugowanie aplikacji i systemu: gdb, strace, ltrace, perf, ltt-ng.
Profilowanie systemu. Wizualizacja działania aplikacji współbieżnych przy użyciu ltt-ng i Eclipse.
Po tej części
During this part of the course, advanced QT related subjects are introduced. Exercises are build around creating graphic-reach QWidgets and QML applications. During course, a complete QT based GUI application is build, profiled and deugged. HMI controlling some simple emulated process is used as an example.
After the training, participants will be ready to develop custom QT/C++/QML based applications and understand its internals and underlying Embedded Linux system. Debugging and system profiling will be covered as well.